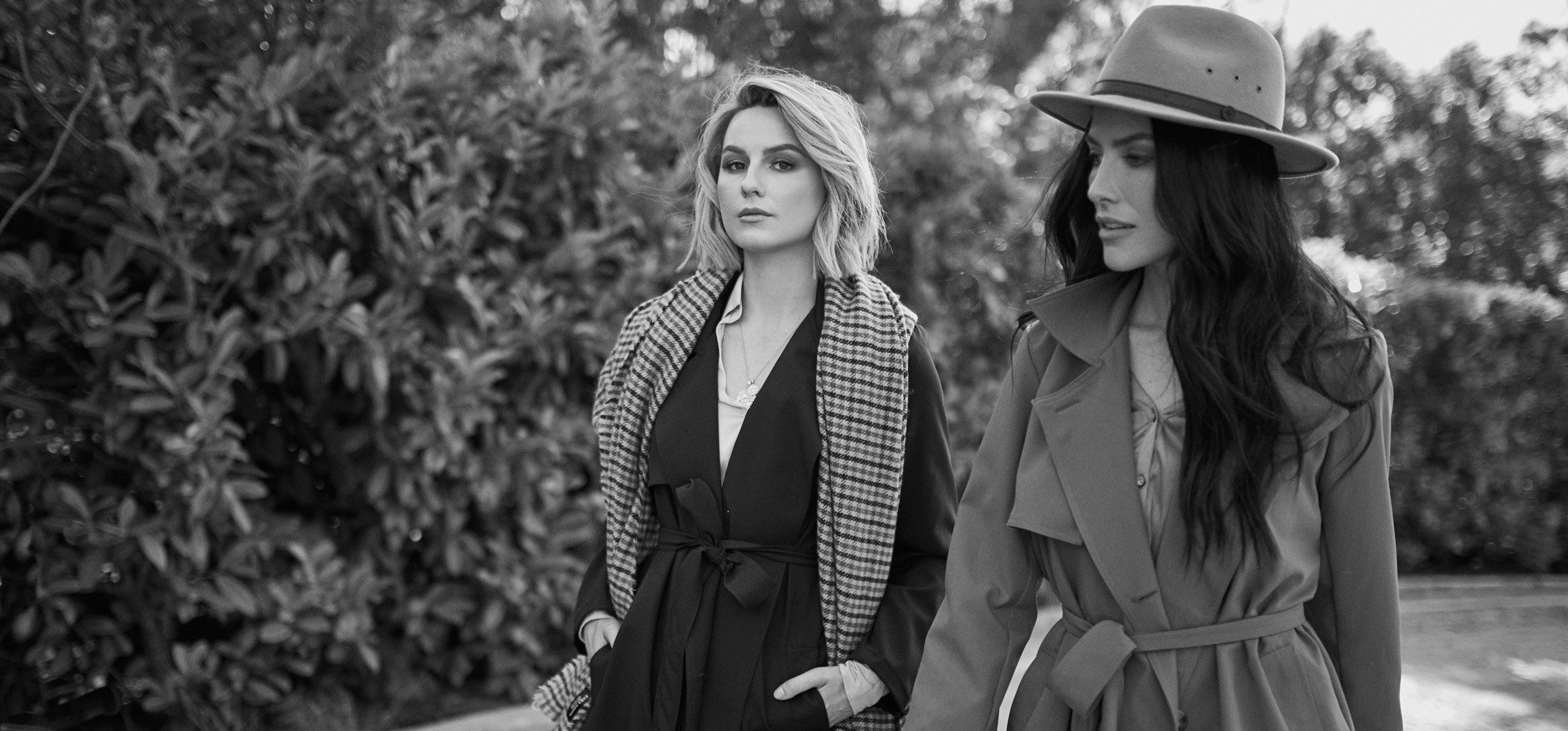 CLOTHES WON'T CHANGE THE WORLD, THE WOMEN THAT WEAR THEM WILL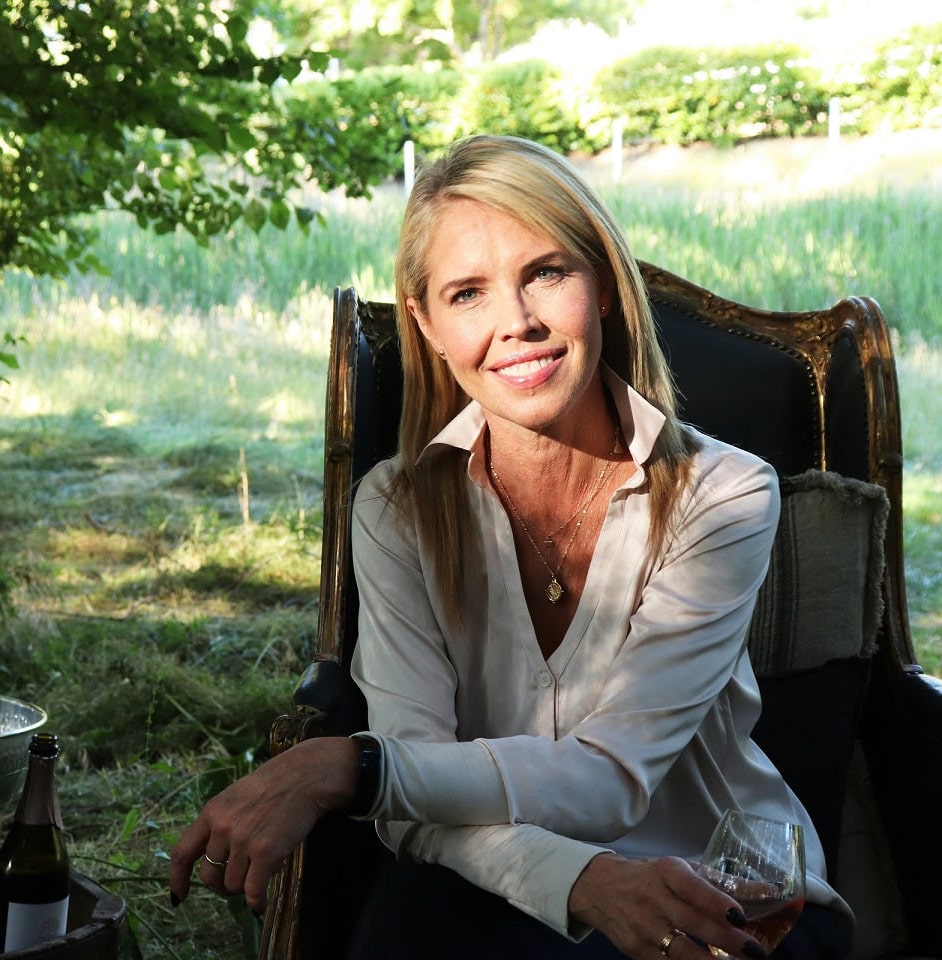 BEHIND THE LABEL
MEET THE MAKER
Catherine Hunter made her start in the fashion industry more than twenty years ago. After creating and birthing the successful lifestyle boutique Willywags Homewares, she launched her own label, the eponymous Huntress.

DESIGN PRINCIPLES
​Huntress designs are all about sharp cuts, lines that give shape, collars that give presence, statement pieces that command attention and comfort pieces you won't want to take off.

Catherine hand picks unique fabrics to create modern pieces that juxtapose texture and finish. Her spring summer collections feature natural linens and silks, and autumn winter focuses on statement designer prints and textiles with a luxurious handle.

SUPPORTING LOCAL
Huntress is proudly designed and manufactured in Adelaide, Australia, of which Catherine is determined to sustain. Quality design and manufacture is her priority, something that is rare to achieve in the mass market of fast fashion. Huntress is slow fashion, simplicity and style. Short runs and limited stock mean all Huntress clothing is boutique and is available online or in-store, simply click here for stockists.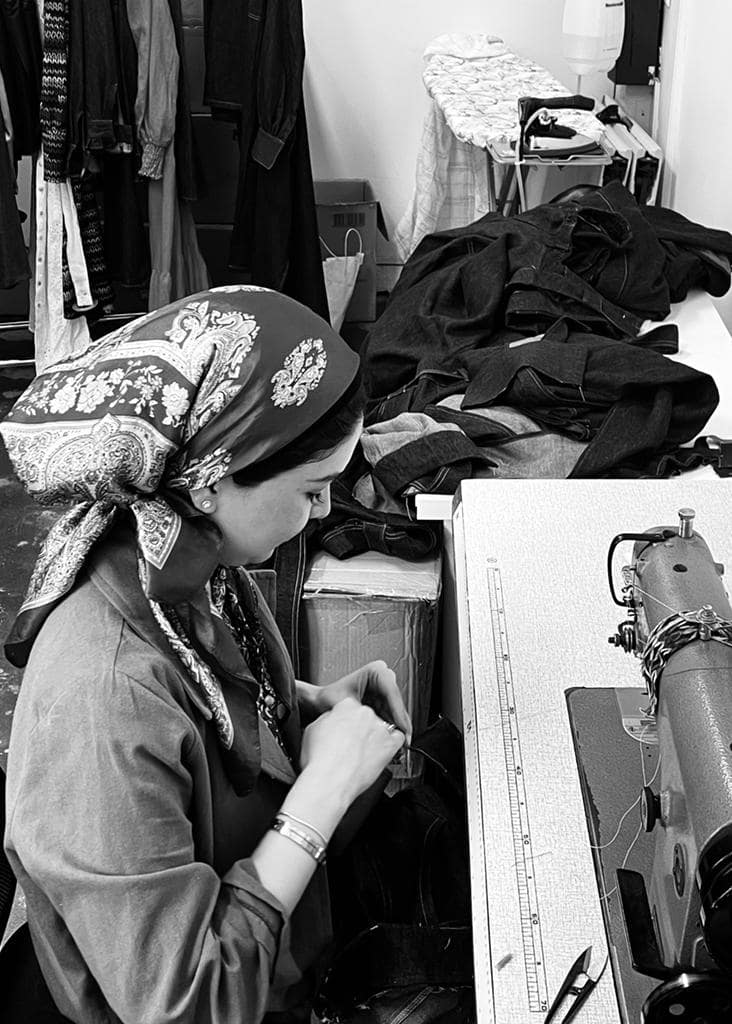 BEHIND THE LABEL
THE STORY
She who hunts style.​A large process of fashion design is constantly hunting and collecting new fabrics and pieces and it never happens over one period of time. We find that the most interesting part in the artistic process is you never know what will spark new ideas or inspiration and that's what makes it quite exciting.​

When creating our designs, we strip it back to the basics and ask ourselves what are the needs and wants of women to align with their everyday living that allows them to feel great in their own bodies. Our experience in dressing women for over 20 to 30 years has given us insight into what design elements have the potential to complement each individual's personal style and the ability to create garments that accentuate a woman's assets based on all body types.​

We draw a lot of inspiration from travel and lifestyle and each of our collections follows an overarching theme.

​Check out our past collections by clicking here.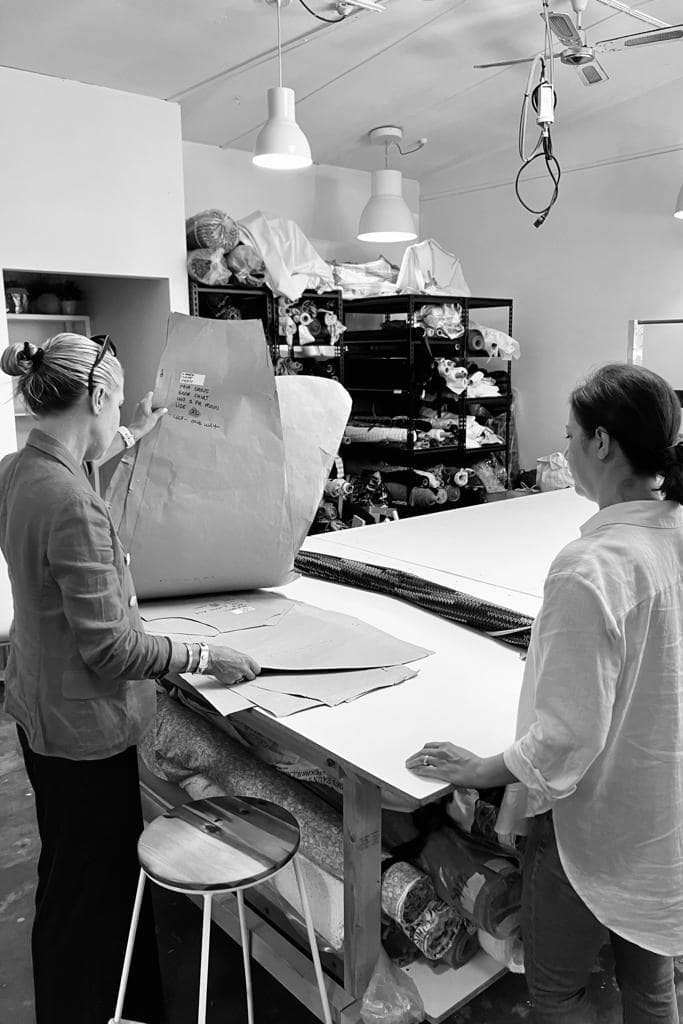 BEHIND THE LABEL
VALUES
Huntress is dedicated to ethical and sustainable practices and manufacturing within Australia.​

QUALITY ASSURANCE​
At Huntress, we are committed to keeping our manufacturing within Australia. As well as supporting local, we are able to monitor each process starting from the design to construction for quality assurance. We appreciate the art of handmade quality fabrics so choose to only use those sourced from sustainable and ethical brands.​

SUSTAINABILITY​
Another value at the core of our business is sustainability. We are always looking at how we can reduce waste and 20 to 30% of our off-cuts are dedicated to manufacturing accessories such as punching bag fillers so there is no wastage - by hand. We have recently joined forces with a jewellery designer who uses our offcuts of fabric to make beautiful handcrafted necklaces, locally made.​

We love working with like minded businesses and share collaborations where each side gains value, we stand for co-promotion of all brands and love to see businesses that share our passion succeed.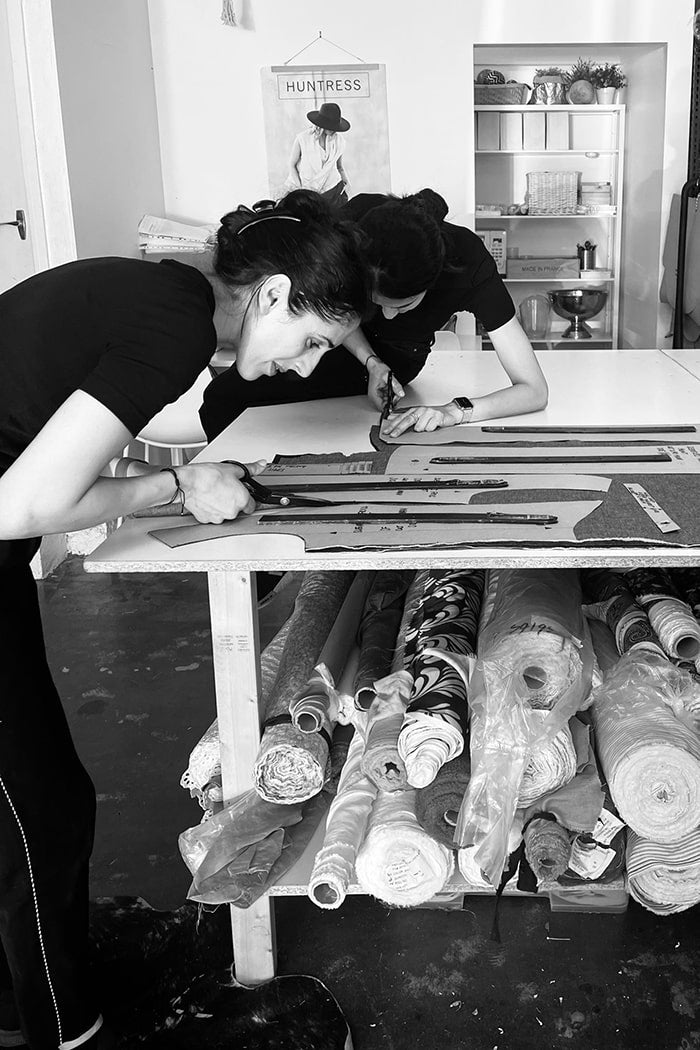 BEHIND THE LABEL
WORKERS
Huntress started by working one on one with small producers in South Australia allowing for the opportunity to generate those small conversations that really shaped the quality of our brand. Before handing over each of our design concepts and fabric we work with our producers and cover the construction process and tackle any overlining problems together to achieve the highest quality result. As experts in their field, we really value their input and see this as more of a collaboration.​

As a locally owned and Australian made clothing brand we believe in supporting local and feel this is especially important in a post-COVID world, we really urge people to get to know your brands and ask themselves if their practices align with their beliefs.​

Click here to view our latest collection.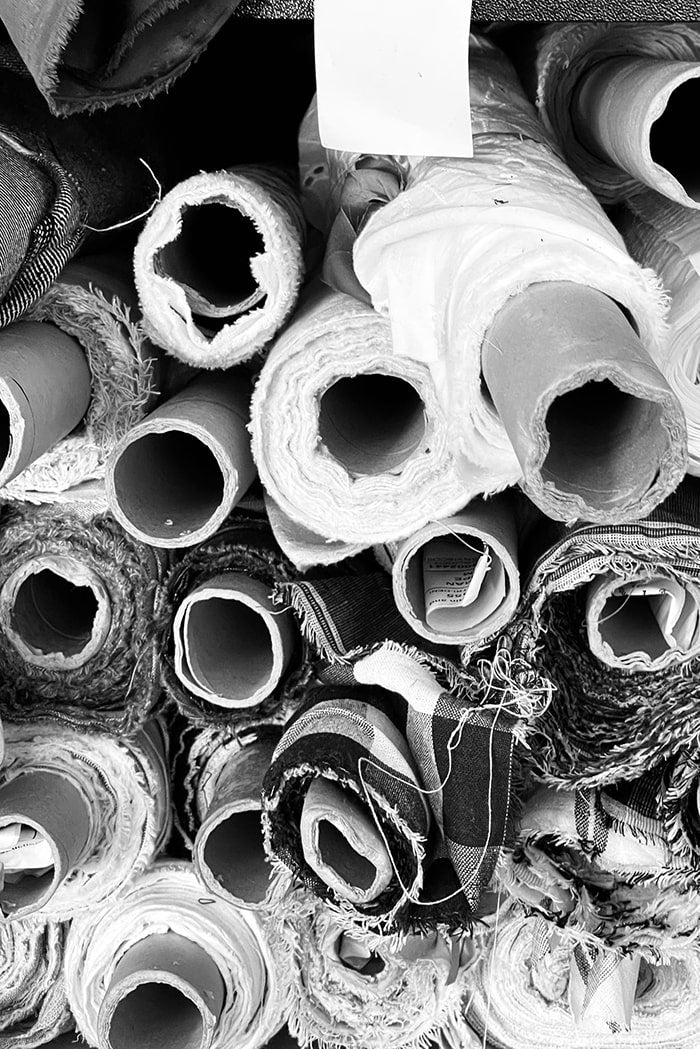 BEHIND THE LABEL
FIBRES & COLOUR
Huntress has always been about strong prints and beautiful easy to wear fabrics, however, we understand the importance of monochrome and black staples within your wardrobe. We use a variety of sustainable fibres such as cotton, silk and linen.​

Another fibre we use is hemp linen, people don't realise that prior to cotton it was the most widely used fibre in the world. Hemp a great sustainable alternative fabric as it uses little water and is one of the strongest fibres.​

When it comes to colour it is important to consider the huge impact dye has on the environment, it generates volumes of wastewater and chemicals which is drained back into the ocean. We aim to source and use plant-based dyed fabrics.

​Clickhere to start shopping.